December 1, 2014
In December, we are going to offer sixty-minute classes at 8:15 am on Tuesdays, Thursdays and Saturdays! These classes are a great option

* As a gentle re-entry for those who have not practiced in a while;
* As a segue to a 90-minute practice;
* As an introduction to those new to yoga;
* When a 90-minute class isn't possible;
* To give people the opportunity to come more often!

We are thrilled that we can offer you this option and look forward to seeing new and familiar smiling, happy faces!
Read More
Student Profile: Leslie Colgizer
Leslie Colglazier is the first person at Bikram Hot Yoga Mobile to do a personal challenge. She has kept a diary of her experience and has been kind enough to share it with us. There are three parts to her challenge: Part 1 is about her initial experience at Bikram Hot Yoga and her decision to do a challenge; Part 2 is about her first 20 day challenge; Part 3 is her second 20 day challenge. Leslie offers some wonderful insights for people who are considering a challenge of their own.
Read Why Here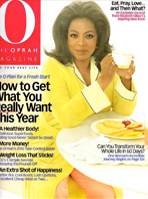 Can you transform your life in 60 Days?
Paige Williams, from Oxford Mississippi, describes her Bikram 60-day challenge in this 2-part article in Oprah Magazine.
Read The Article Here

"My doctor was astounded and actually took me off TWO different blood pressure medications I was taking."
Read More